Artistic and Colorful Swedish Designer Products!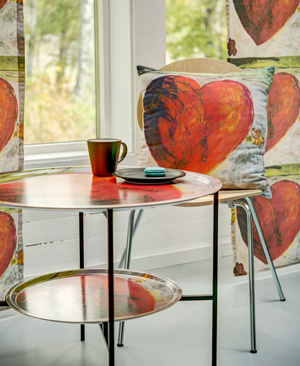 Tables, pillows and curtins from Flodin Design.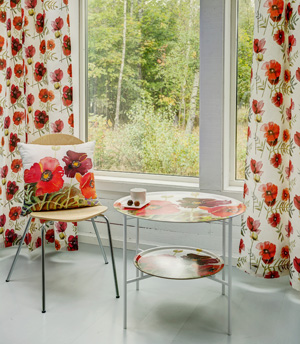 NEW!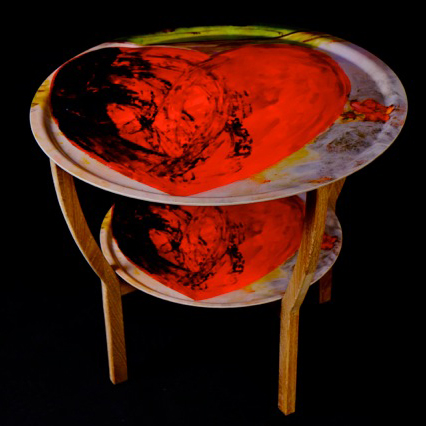 Special anpassade bordstativ i amerikansk vitek tillverkade i Ivetofta, Bromölla
B65/45 bordstativ 1 920 kr • R45 bricka 495 kr • R65 bricka 895 kr • Totalt 3 310 kr
Fabric Red Poppy,
55% linnen, 45 % cotton Bredd 150 cm. Interested? Please contact!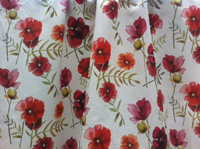 MURALS
A mural is any piece of artwork painted or applied directly on a wall.
Coloring code
Flodin Design has experience of coloring coding both indoors and outdoors.
About Flodin Design
A Scandinavian design company who designs and manufactures high quality interior design and decoration articles.
The philosophy behind the articles we design and make are:
Add joyful colors to your everyday life.
What you give, you will get in return. - Why not give love?
Ecological thinking runs in our genes.
Flodin Design creates original and colorful products that bring people joy for a long time and cause minimal environmental impact. Everything is designed and made in Sweden!
The company was founded in Stockholm, Sweden in 2000, but moved to its current location, Bromölla in the south of Sweden, in early 2006.